Conrad Etihad Towers, Abu Dhabi, 24-26 January 2023
Visit Rock Flow Dynamics at the SPE Reservoir Characterisation and Simulation Conference and Exhibition, to learn about our "One Asset, One Software" technology for geoscientists, reservoir engineers and production engineers. Meet our experts at the booth for a live demonstration or just to chat about how tNavigator can enhance your current reservoir modelling workflows and practices.
We look forward to seeing you in Abu Dhabi!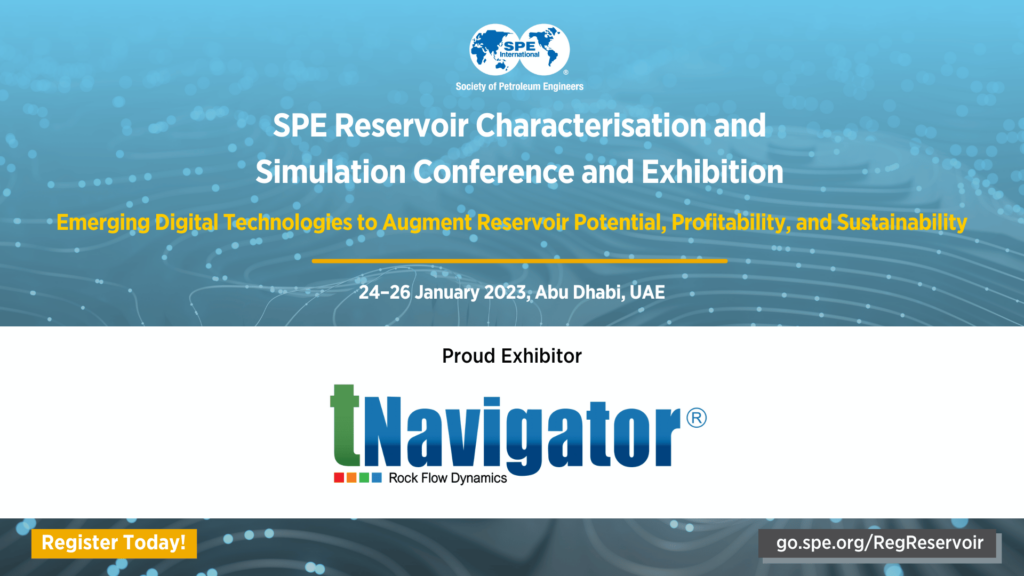 Related Articles: