Location:
The Winston Golf Club, 2502 6 St NE
TIME:
12:00 - 19:00 Local Time
Gear up for our annual "Tee Off with tNavigator" tournament in Calgary on August 15th! Join Rock Flow Dynamics for an incredible golf day, with lots of great prizes, food, and drinks.
With tee off after lunch and a grand conclusion with dinner and awards at the clubhouse, exact event times will be announced soon.
Win great prizes for:
First Place Team
Second Place Team
Closest To Hole
Longest Drive
Longest Putt
$2000 Gift card for a Hole In One!
Contact jessica.kalynn@rfdyn.com to register yourself, a pair, or a team of colleagues. Looking forward to seeing you on the course!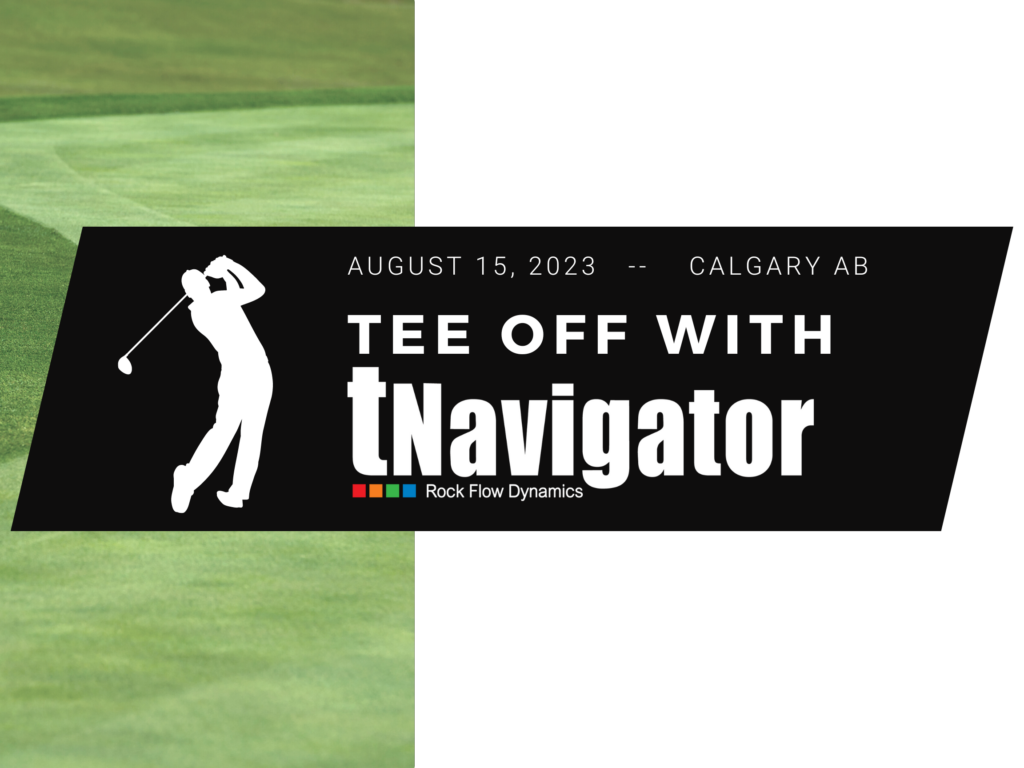 Related Articles: